Services and fees
Dog walking services - $20/$22 per 30 minute visit based on your location and distance we need to travel. ($22-$24 for multiple dogs)
While you're Away, In Home Pet Sitting Services - $20/22 per 30 minute visit based on your location and how far we need to travel. ($22-$24 for multiple dogs) This service includes walks, feeding, cleaning of litter box/crate/cage, socializing/playtime or brushing, administering medicine. This also includes collecting mail, packages and newspapers, alternating lights, bringing up trash bins and watering "indoor" plants.
While you're Away In Your Home Overnight Stay - Starting at $90 for 24 hour stay, slightly higher fees for multiple dogs and bookings during holiday time. This service includes walks, feeding, cleaning of litter box/crate/cage, socializing/playtime or brushing, administering medicine. This also includes collecting mail, packages and newspapers, alternating lights, bringing up trash bins and watering "indoor" plants. These services help in the deterrence of crime.
Individual Training - Please call for fees. ​
Pet Taxi - Rates available upon discussion.
In Your Home Grooming - Fees available upon request.
Adoption Services - Gratis
Hospice Care / Bereavement Counseling - Gratis
Referral Services - Gratis
CONTACT INFORMATION
301-793-6550
petsnpoets@gmail.com
Special Advantages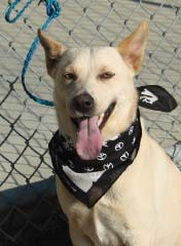 No Cell Phone - Our consortium of service providers are 100% focused on you and your pet; we never divert our attention by chatting on cell phones while walking or caring for your special friend. It can be very distracting and potentially dangerous.
Reinforce Training - We reinforce any training that you have developed. We like to have our dogs "sit" and "wait" at the door as we leash them, at the curb before we cross and to sit for their treat. If this not a part of your relationship yet, we would be happy to offer some basic training.
Monthly Billing - We email your invoice to you at the end of each month.
A Daily Journal - We leave daily notes to share about health, behavior, playfulness and charm of your magnificent beast.
Pets n Poets provides an extensive variety of pet care services including dog walking, pet sitting, kitty care, training, nail clipping, animal taxi, hospice care and bereavement counseling.
Whether you are going on vacation, going on a business trip, working, not feeling well, or you are limited to the indoors, Pets n Poets will give your pet the individual love, attention, and customized care she/he needs and deserves.

While you are away, our services also include collecting mail, packages and newspapers, alternating lights, bringing up trash bins and watering plants. These services will also help in the deterrence of crime and vandalism.
---